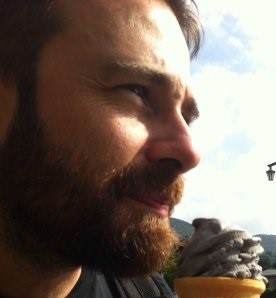 SHORT BIOGRAPHY:
Nicola Francesco Lopomo, in 2003, graduated in Biomedical Engineering at the Politecnico di Milano, Milan, Italy, and there, in 2008, he got also his Ph.D. in Bioengineering defending with merits a thesis on computer-assisted surgery.
Since 2004 he has been a research fellow at the "Laboratorio di Biomeccanica e Innovazione Tecnologica" and "Laboratorio di NanoBiotecnologie" (NaBi) of "Istituto Ortopedico Rizzoli" in Bologna, Italy, where he dealt with musculoskeletal biomechanics and deposition/characterization of ceramic coatings for orthopedic applications, respectively. Since 2015 he has been an Associate Professor in Bioengineering with the Department of Information Engineering of the University of Brescia, Italy.
He follows projects in neuro-muscular rehabilitation and occupational ergonomics on the basis of low-cost technologies and musculo-skeletal biomechanics.
a
A
A
A
CONTACTS:
Phone: +39 0303715450
E-mail: nicola.lopomo@unibs.it
Skype: niik-appuru-san (Nicola Francesco Lopomo)
a
USEFUL LINKS: