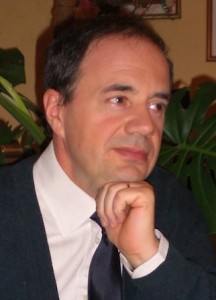 SHORT BIOGRAPHY:
Emilio Sardini was born in Commessaggio, Mantova, Italy, in 1958. He received his M.Sc. degree in Electronics Engineering from the Politecnico di Milano, Milan, Italy, in 1983.
Since 1984, he has conducted research and teaching activities with the Department of Electronics for Automation, University of Brescia. Since 2006, he is a Full Professor of Electrical and Electronic Measurements at the University of Brescia.
He has been the Deputy Dean of the Engineering Faculty in the same institution. He is currently the director of the Department of Information Engineering, the coordinator of "Technology for Health" Ph.D. Program and a member of the Academic Senate, at the University of Brescia.
He is author and co-author of more than 100 scientific papers. His research focused on electronic instrumentation, sensors and signal conditioning electronics. His current interests include the development of autonomous sensors for biomedical applications.
a
CONTACTS:
Phone: +39 0303715800, +39 0303715430
E-mail: emilio.sardini@unibs.it
a
USEFUL LINKS: